imece Incubation Program is geared towards social entrepreneurs. In the year 2019 we are realizing our program, which we have been revising in accordance with our learnings, with the main partnership of Zorlu Holding and the strategic collaboration of İTÜ Çekirdek. We bring together enterprises which aim to solve social, cultural, ecological and public issues; focus on creating social good; prioritize financial sustainability, and develop services and products that are conscious about people, society and nature, with resources such as funding, mentoring, network access and office space under the guidance of the Sustainable Development Goals.
Every year we select a theme under the scope of Sustainable Development Goals and call for applications on issues around this theme to entrepreneurs. We take under a two-phase evaluation of those enterprises which design products, services, or systems around the specified theme, and which have passed the prototyping stage. We organize a two-day bootcamp in which 20 enterprises participate in order to strengthen the current state of the enterprises and to bring out their potential for impact and social good. Three enterprises selected from the bootcamp participants are included in the İTÜ Çekirdek and imece's joint program to go through a three-month incubation process. In this process, İTÜ Çekirdek provides entrepreneurship training, workspace, and product, service, or system development training that is customized for the enterprise and its domain of activity, while imece supplies network access, mentoring, and a 60.000 TL grant for each project.
We believe that social enterprises are the most effective and current structures which spark social and systemic change. Enterprises which focus on the creation of social good via an entrepreneurial approach bring about social innovation. As stated in the article "Rediscovering Social Innovation", published in Stanford Social Innovation Review, "an innovation is truly social only if the balance is tilted toward social value—benefits to the public or to society as a whole—rather than private value—gains for entrepreneurs, investors, and ordinary (not disadvantaged) consumers. We want to differentiate social innovations from ordinary innovations because the world is already amply equipped to produce and disseminate ordinary innovations. It is only when markets fail—in the case of public goods—that social innovation becomes important as a way to meet needs that would not otherwise be met and to create value that would not otherwise be created." Accordingly, we facilitate the development and scaling of social enterprise by supporting the enterprises which are striving to create such value and bringing them together with institutions.
Apart from our alumni network, most of which develop products, services, and systems around the issues of quality of education, gender equality, empowerment of women, and accessibility, we also have a mentor network with expertise in various fields ranging from business development to law, from design to technology. We also create domains of cooperation and collaboration by bringing together social enterprises with institutions from the private sector, civil society, the public sector, and academia.
Themes
We contribute to the development of the social innovation ecosystem through our activities and content. We support social entrepreneurs who would like to find solutions to social issues access education, mentorship and grants through the Accelerator. During each Accelerator that lasts for 7 months, we focus on a specific theme and issues related to this theme. We choose our themes and issues based on the 17 Global Goals of the UN for sustainable development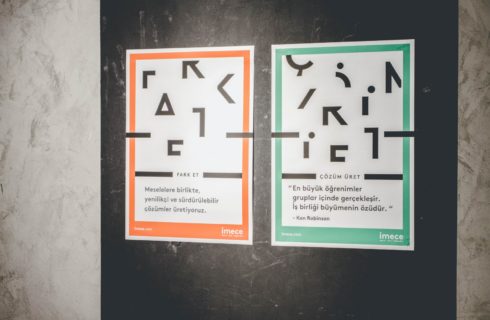 Does your enterprise offer solutions for the issues we presented? Does it provide accessibility for refugees, disabled individuals, or disadvantaged groups? Review the resources and conditions, and apply for the Support Program.
Dates for application:
April 30 – June 24 2019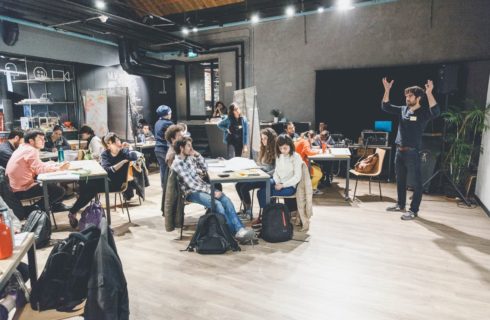 Participate in the imece events in Ankara and Istanbul where you can evaluate whether you are a social entrepreneur, learn about the details of the program and meet investors. Details on the dates and venues will be announced soon.
Date:
May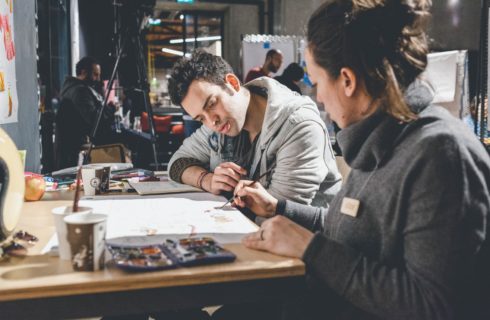 Qualify in the Preliminary Selection and Participate in the Bootcamp
Work on the subjects of idea verification, impact modeling and business development with imece mentors in the two-day Bootcamp, and get together with experts of the field. The presentations made at the end of the bootcamp will be evaluated by imece mentors and influence the selection of the three enterprises which will move on to the incubation phase.
Venue:
İTÜ Çekirdek
Date:
5-7 July 2019
The three enterprises which will be included in imece Support Program from July to October will be announced. That same week the selected teams will also participate in İTÜ Çekirdek's jury evaluation.
Date:
July 5th 2019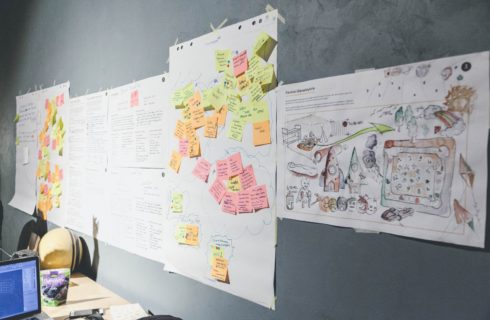 We are meeting in a two-day retreat where we will seek answers to the questions of what we want to change with our enterprises, how we will change them, how we will collaborate with stakeholders, and form a common vision.
Date:
July 26 – 27 2019
Location:
Istanbul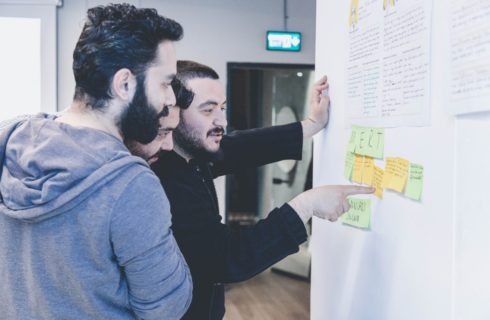 Be a Part of the Incubation
In the process designed by imece team, coaches, and mentors addressing various needs of your enterprise such as impact modeling, beneficiary group creation, stakeholder development, and communication, you will receive support such as training, mentoring, network access and grants. As well as the allotment of office space at İTÜ Çekirdek, you will earn eligibility for evaluation at the Big Bang by participating in the business development training in August.
Date:
July – October
Location:
Istanbul and online platform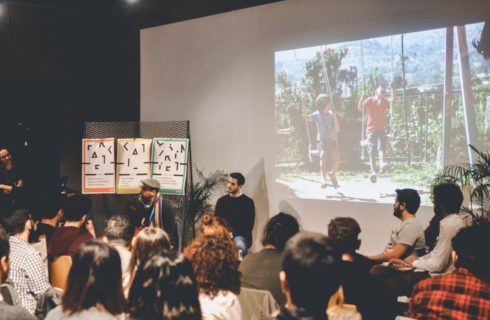 Graduation and Evaluation at Big Bang
After graduation, apart from the graduation meeting where you will get together with investors and institutions, you will also earn eligibility to be evaluated at Big Bang to be among the final 20 enterprises.
YOU ARE READY TO START YOUR JOURNEY
Resources We Provide

Mentoring
You meet face to face with imece and mentors who are professionals from various disciplines.

Workspace
You gain the opportunity to work with your team at İTÜ Çekirdek and to become part of the community.


Grant
You develop your social enterprise with the gratuitous grant of 60.000 TL.

Training
You attend trainings for social enterprises about topics like human-centered design and impact measurement.

Access to the Ecosystem
You can access enterprise, technology, design and social benefit networks easily.

Investor Relations
You get the chance to develop collaborations with impact investors and corporate companies.
Conditions for Application
must be passionate about the issue,

at least one team member must have worked/be working on the issue or 

be personally affected,

basic skills necessary for the enterprise must be available in the team (for 

example, if the product is a mobile app, there must be a software developer on 

the team),

must be qualified in business development, design, and business awareness,

at least two people must work full-time on the enterprise.
The social enterprise idea;
must fit the chosen theme,

must have progressed at least past the prototype stage,

must be based on a clear problem definition and the field experience of the 

team members,

must have the potential to transform into a scalable business model,

must have a high potential of social impact,

must be feasible and applicable.
The selected enterprises;
must participate as a team in the bootcamp, retreat, incubation, mentor and 

coach meetings, and the in training that will take place in August at İTÜ Çekirdek,

must follow and complete the work decided upon by the imece team, the coaches 

and the mentors,

must document the process (the tools and methods of documentation will be 

shared with the teams which will be included in the program).