imece is a social innovation platform that brings together individuals and institutions dealing with social issues through various resourceful ways.
Themes

We contribute to the development of the social innovation ecosystem through our activities and content. We support social entrepreneurs who would like to find solutions to social issues access education, mentorship and grants through the Accelerator. During each Accelerator that lasts for 7 months, we focus on a specific theme and issues related to this theme. We choose our themes and issues based on the 17 Global Goals of the UN for sustainable development.
Reduced
Inequalities
Soon
Incubation Process
You can check the themes that we have chosen based on the 17 Global Goals and the issues around these themes.
A network of 350 professional mentors from different disciplines
A non-refundable total amount of 480.000 TL granted to projects that pass the jury election
Trainings tailored for social entrepreneurs on various topics ranging from human-centered design to finance
What's New
You can access our resources, and keep informed about the developments and activities in imece.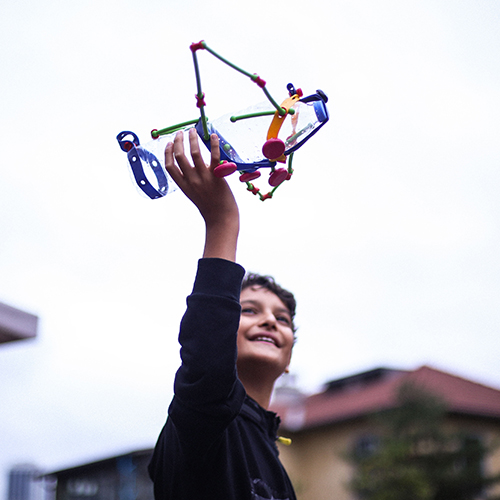 ANNOUNCEMENT
Your support needed for good causes: Toyi just launched its crowdfunding campaign!
Our incubation enterprise Toyi just kicked off its crowdfunding campaign on Kickstarter! Toyi is a limitless creative play kit without instructions enabling children to transform everything around them into unique toys. During the campaign between November 05 – December 02, 2018, for every Toyi kit purchased, a Toyi kit will be offered to a child from a disadvantaged background. However big or small, your support will matter, too. Sounds great, doesn't it? Support our campaign from here.
Projects
You can check out the teams which find solutions to social issues and their projects, and support them.