imece impact is a program led by imece for accelerating start-ups that produce social and ecological benefits during their growth phases and it aims to render the social impact created by these start-ups visible. The main goal of this program is to direct the start-ups that get development support to investment processes through the right evaluations. For this purpose, we offer the start-ups an impact accelerator program with the main partnership of Zorlu Holding, the information partnership of Business Call to Action supported by UNDP, the strategic partnership of the Business Council for Sustainable Development Turkey (BCSD Turkey), and the investment partnership of Startup Wise Guys.
The first term call to action of imece impact was for start-ups in the "Quality Education" and "Circular Economy" fields that:
already have a product, have an innovation or technology in its solution, have made their first sale, and have investment goals and global expansion targets.

have client base and scalable income models, have scalable impact models. 
We received 90 applications for this call, 28 of which focus on the global goal of circular economy, 27 on quality education, 16 on industrial innovation and infrastructure, 11 on gender equality, and 8 on good health and well-being. You can find the start-ups chosen for this period below. imece impact Acceleration Program will continue between November 2020 and April 2021.
Within the scope of this program, we aim to render the start-ups evaluable and visible in the eyes of investors, partners, and clients with respect to how they approach the challenges, the model of impact they create through their solutions, and the potentials that they carry. We offer customized support according to the needs of start-ups during the program period: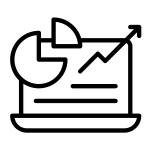 Impact measurement and reporting

Business development and private sector matchmaking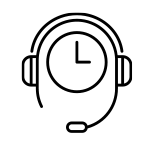 6-month access to the mentors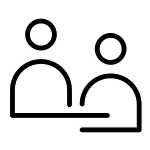 Customized 1-on-1 training and entrepreneurial coaching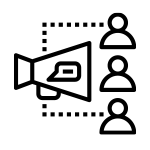 Communication support and promotional content in text and video formats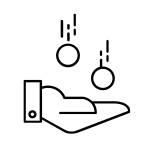 Purchases of services in marketing, law, product development areas
Application Period: You can submit your applications via F6S platform from 13 October to 20 November 2020. The applications are extended from November 15th to 20th.
Impact Acceleration Program: November 2020-April 2021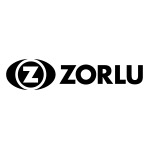 Zorlu Holding
Main Partner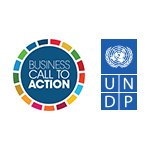 Business Call To Action
Knowledge Partner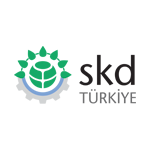 SKD Türkiye
Strategic Partner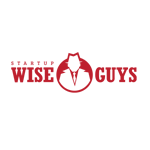 Startup Wise Guys
Investment Partner
Circular Production & Responsible Consumption
What steps should we take over the next 10 years to create a realistic response to the climate crisis? The climate crisis exists due to the way we produce food and generate energy as well as our   fast consumption habits; there is a demand for unnecessarily extra production, and non-recyclable waste. Nevertheless, we need to address the societal, environmental, and economical issues on an interconnected approach through the responses or the new circular solutions which will transform linear production systems. Solutions can make a change in the supply chain is crucial to make a change. We invite start-ups operating in this field to address the issue in a more inclusive perspective and increase their impact.
Quality Education
The education system needs to focus on bringing in analytical thinking capabilities and raising people who can question, people who find their bliss through exploration so that more individuals who can adapt to the present-day with high social interaction skills are introduced to society. Due to the rapid transition to remote learning with the start of the pandemic, inequalities in technology became more profound while the students' access to education declined. Various types of learning requirements, especially the needs of the students in disadvantaged groups, could not be met. The shortcomings are evident not only to the extent of general education but also by means of lifelong learning. Solutions aiming to meet these needs, especially in the fields of digital literacy and professional development should emerge. We invite the start-ups who are operating in the education sector to approach the quality education issue from a well-rounded perspective and to take a more effective role by expanding the impact they have created.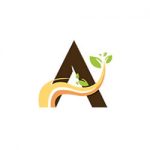 AnadOlive
Circular Economy
AnadOlive, acting with the philosophy of zero waste, provides a solution to process waste for the olive sector. They process and dry the process waste from the olive production without spoiling its structure and naturalness and turn it into a ''Powder Olive'' which could be used in different formats.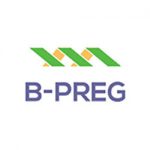 BPREG Natural Fiber Composites
Circular Economy
Offering an alternative to composites made of synthetic materials such as glass and carbon, B-PREG develops advanced composite materials that are lightweight, have high mechanical performance and low environmental impact from fiber plants such as flax and hemp.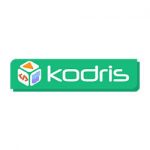 Kodris
Quality Education
Kodris aims to teach coding to children between the ages of 7 and 16. While increasing critical thinking, algorithm building skills and creativity in this age group, Kodris teaches Python, the most preferred programming language for beginners.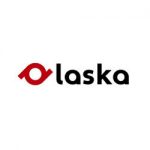 Laska
Circular Economy

Laska, which established its business model with environmentally friendly production and circular economy policies, upcycles waste tires with its patented technology. It produces high value-added and clean products such as biofuels and carbon black from waste tires.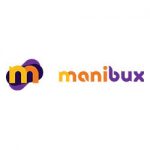 Manibux
Quality Education

Manibux, offers a prepaid card for pocket money management and an application for tracking it to children between the ages of 8 and 18 and their families. Which becomes a tool to teach financial literacy skills and offer solutions to problems related to giving and saving pocket money.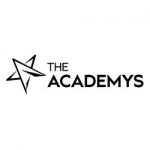 The Academys
Quality Education

Providing e-sports training, The Academys aims to raise qualified people who will direct and add value to the gaming industry. They work on announcer training, raising content producers, creating and raising brand values, production and direction.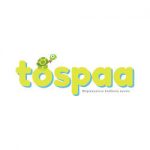 Tospaa
Quality Education

Focusing on the widespread use of coding education, Tospaa creates various educational open-source coding tools and a board game for the use of students, teachers and families, especially in schools without computer classrooms. Their aim is to tackle the lack of concrete material for comprehending the coding logic.
Previous Programs
Support Program
We are introducing imece impact as an accelerator program that focuses on social impact. It is to function as the new format of our Enterprise Support Program in which we have adopted the incubator role for the last 3 years. Over the entire course of the Support Program, we have assisted social entrepreneurs  in developing their capacities and discovering opportunities. During the last3 years, we have disbursed more than 1 Million TL grants to 43 different social start-ups and social projects.  Support program has delivered over 1.000 hours of mentorship plus 900 hours of training sessions with 232 mentors. You can review the projects details below.
What Do The Previous imece Incubator Participants Say?
imece ile birlikte sahneye çıkmak kendi kabuğumuzu kırmamızı sağladı.
Kendisini gösteren, insan ilişkileri kuvvetli ve daha sosyal bir girişim ortaya çıktı.
ROOT
imece bizim potansiyelimizi keşfetmemizi sağladı.
Hayal Gücü Merkezi
imece girişimleri arasına seçilince hem sosyal girişimcilik, hem girişimcilik ekosisteminde kabul görmeye başladık. Müşterilerimizin gözündeki güvenilirliğimiz arttı.
Blindlook
Ekosistemdeki farklı paydaşlarla tanışma ve deneyim aktarımı için alan açması ile, farklı işbirlikleri ve birbirimizden öğrendiklerimizle; imece, sürecin bizim için oldukça keyifli geçmesini sağladı.
Toyi
imece sayesinde biz normalde çıktığımız yoldan çok daha farklı bir yerdeyiz. imece bizim yolculuğumuzda bize yol gösterdi, bizi bu noktaya getirdi.
Maide Mutfak
Odağımızı öğrencilerden öğretmenlere çekmeyi imece atölyesinde deneyimledik ve stratejimizi yeniden yapılandırarak bugünlere geldik. Odağımızı imece sayesinde netleştirmiş olmak bizim için çok kıymetli.
Mektepp
Yaptığımız işin sosyal etki olduğunu biliyorduk ancak bunu nasıl sürdürülebilir bir şekilde bir ürüne nasıl çevireceğimiz, sonrasında da nasıl ölçekleyeceğimiz konusunda emin değildik. imece tam olarak da burada devreye girdi.
Kızlar Sahada
Frequently Asked Questions
For your other questions, you can contact us at impact@imece.com